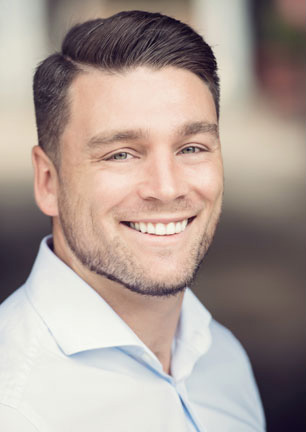 Leon Cox Msc RHAD
I've been working in Audiology for over 14 years. I started my training in 2006 and qualified as a hearing aid dispenser in 2007.
In 2010 I obtained my Master's Degree in Audiological Science at the prestigious University College London and completed my thesis discussing the generation sites of Tinnitus. In addition, I've gained a business degree from Oxford Brookes University.
During my career, I've trained alongside some of the country's leading Audiologists and ENT doctors. I'm really passionate about audiology and caring for my patients. Prior to becoming an Audiologist and Director at Chalfont Hearing Centre, I was a Regional Manager and Audiologist for one of the world's leading hearing aid manufacturers, working with brands such as Phonak, Unitron and Advanced Bionics. During this role, I built up an extensive knowledge of hearing aid technology and patient requirements.
In 2014, I became the only Audiologist in Buckinghamshire to be awarded the Widex Centre of Excellence, Phonak Consultant Approved Status and BSHAA Certified Clinical Ear Care Practice. Making Chalfont Hearing Centre one of the UK's Elite Hearing Practices.
In 2012, in order to raise awareness of Audiology and raise funds for the Children's Audiology department at Great Ormond Street Hospital, I cycled solo and unsupported across the USA. I cycled 2500 miles on a bicycle through mountains, cities and deserts from Los Angeles to New York in 4 weeks, raising £2500. For pictures of my charity bike ride go to Unitronbikeride.wordpress.com