Phonak Hearing Aids
Having the freedom to go wherever you like, without restrictions associated with hearing loss, is important to an enjoyable life. This is their key focus when creating new platforms for Phonak hearing aids and accessories.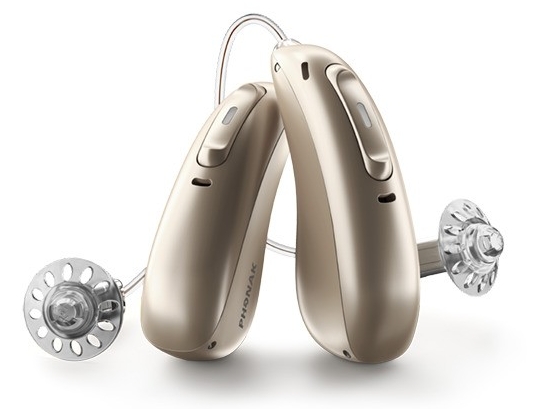 Audeo Paradise range
This is Phonak's latest range of receiver-in-canal hearing aids, which follows on from the very successful Phonak Marvel. It has fantastic Bluetooth connectivity, which means your hearing aid can consistently pair to your smart phone, or iPad, without fuss – great if music is important to you.
It's new sound processing chip (PRISM) has twice the memory and processing power of the previous mode. It also an improved SpeechEnhancer, which is great for understanding quiet speech.
The latest Phonak hearing aids also connect to smartphones, TVs and more
Audeo Marvel range
Marvel hearing aids recognise and automatically adapt to precisely match a wide variety of listening situations.
The Marvel range can connect to Bluetooth enabled devices, which means you can stream sound and music from your smartphone, hands free. It's much like using wireless headphones, and whatever you're listening to, the Marvel will automatically adjust to give optimized sound quality.
The Marvel range is powered by rechargeable, lithium battery technology. All you need to do is place the aids in are charging case, and a quick charge will give you a full-day's hearing.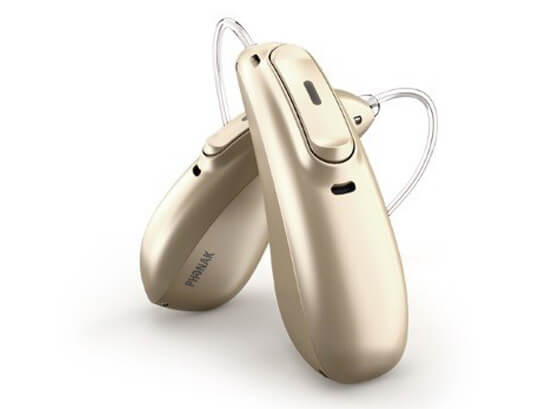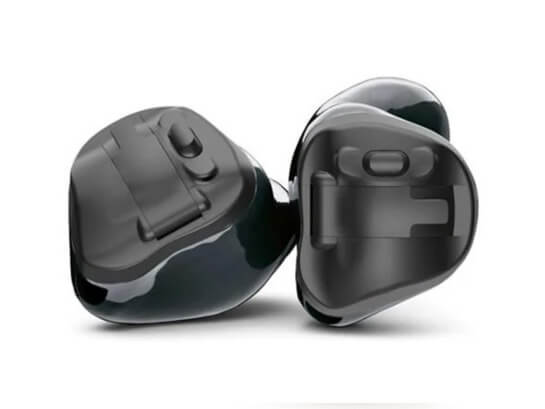 Virto Marvel range
The Virto Marvel range is Phonak's custom, in-the-ear hearing aid range. They are super-discrete and powered by zinc air batteries. The Virto M-312 aid can connect directly to a smartphone or other Bluetooth enabled device. So, you can receive calls hands-free and stream sound from your TV.
Both the Audeo and Virto ranges can be fine-tuned using a remote control function smartphone app, and they come in a variety of colours.
RogerDirect
31% of hearing aid wearers report that they still have challenges in noisy situations, and so Phonak developed Roger technology that streams sound from a microphone which is housed in external receiver, directly to the hearing aid. If many people are gathered around a dining table, talking, the Roger device will detect who is speaking using multiple microphone, placed in six different directions.
This sound is there wirelessly streamed to the Marvel hearing aid, which enables the listener to hear clearly, regardless of where a voice is coming from. As well as the Roger table Mic, Phonak have produced a Roger Pen (which is like a discrete pen-shaped microphone) that can be placed near a person who is a distance away (e.g. a class instructor), and it can also transmit sound from a smartphone, TV or multimedia device.
Phonak have now enabled Audeo Marvel wearers the ability to access the RogerDirect feature via a firm wear upgrade. (Previously hearing aid wearers had to plug an extra receiver and/or audio shoe into their hearing aids to receive the Roger signal).