For privacy reasons YouTube needs your permission to be loaded. For more details, please see our
Privacy Policy
.
I Accept
ReSound LiNX Quattro
From legacy to Smart Hearing, find support for your ReSound hearing aids here.
ReSound's LiNX Quattro is new, high performance hearing aid range that emulates the natural hearing experience. The LiNX Quattro clearly picks up speech, without losing out on the full range of sounds in the environment.
It has a high performing chip platform, which has an extended frequency bandwidth and the highest input dynamic range in the industry. The sounds are passed to the amplifier without being altered, which makes for greater sound detailing.
So, when you're listening to a quiet sound, you hear it as a distinctive, quiet sound, and a loud sounds are crisp and distortion free.
ReSound have produced a Smart 3D phone app, which is available for iPhone and Android phones. You can control your hearing aid using the app, and easily tailor its function according to your surroundings. It's easy and intuitive to use, so you can get the best possible hearing experience in any environment
The ReSound LiNX Quattro is rechargeable in an inductive charging case. It contains a completely sealed Lithium-ion battery, so once charged up, you can rely on your hearing aid to assist you for more than a full day.  Even the charging chase is rechargeable, so if you're going away for the weekend, charge it up, and you'll have enough power for three full charges of both hearing aids.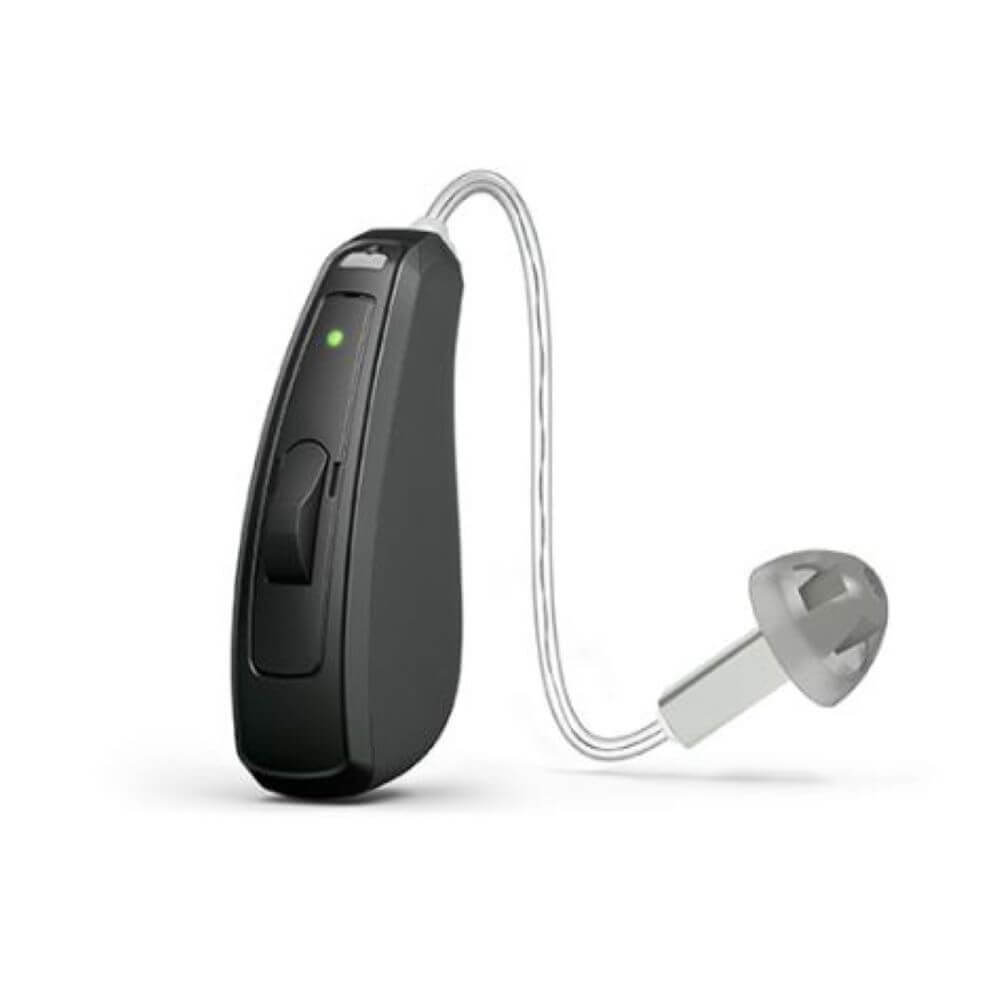 The ReSound LiNx Quattro is available in several devices – three kinds of Receiver-in-Ear, three kinds of Behind-the-Ear, Completely-in-Canal, In-the-Canal, In-the-Ear and Mic-in-Helix. The complete collection ensures there will an option to suit your needs and lifestyle, and the hearing aids come in a variety of colours, including custom-crafted models.
ReSound produces wireless accessories (phone clips, Mics, and TV Streamers), which connect with, and directly stream sound to your hearing aid.