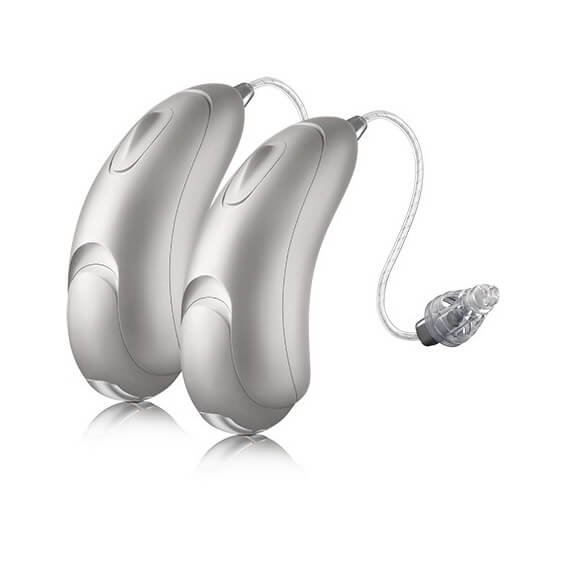 we'll explain the full suite of Unitron hearing aids and technologies, so you can make a more informed decision on which Unitron product could be right for you.
Unitron's latest range of hearing aids is called 'Discover Next'. There are 'receiver in the canal' devices, and a 'behind the ear' device.
The Discover Next technology is a kind of intelligent technology which enables you to experience the best hearing possible in seven different kinds of sound situations.
All of the hearing aids can connect via Bluetooth to phones or sound sources, so instead of having to pick up your phone to take a call, you merely have to press a button on your hearing aid.
Moxi Fit
The Moxi Move R is a zinc battery powered receiver-in-the-canal device. It's the smallest in the range and it's designed for people who have hearing losses that range from mild to severe.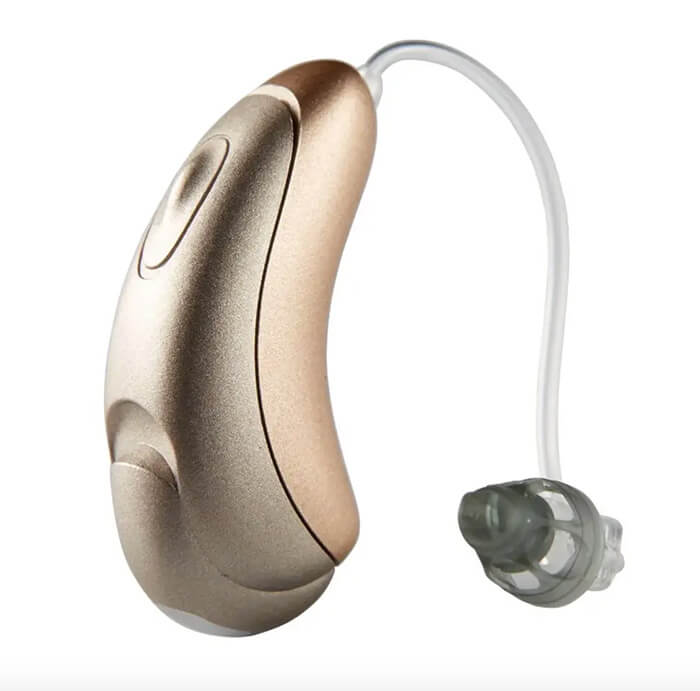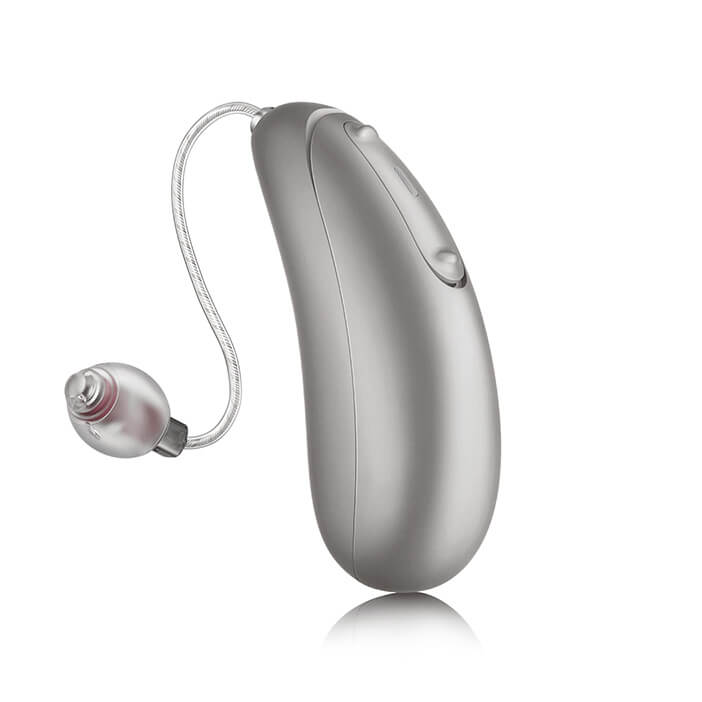 Moxi Move R
This receiver-in-the-canal device is powered by a rechargeable lithium battery, so it even if you're streaming music all day long, a single three-hour charge overnight, will give you enough battery power for an entire day.
Moxi Jump R T
Enjoy attending the theatre or concerts?  This device combines the Discover Next technology with the addition of a telecoil. Wherever there is a hearing loop system, you'll be able to access it with this device.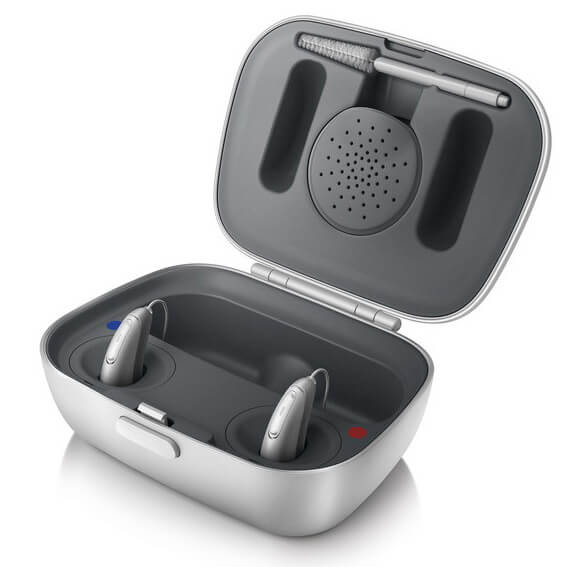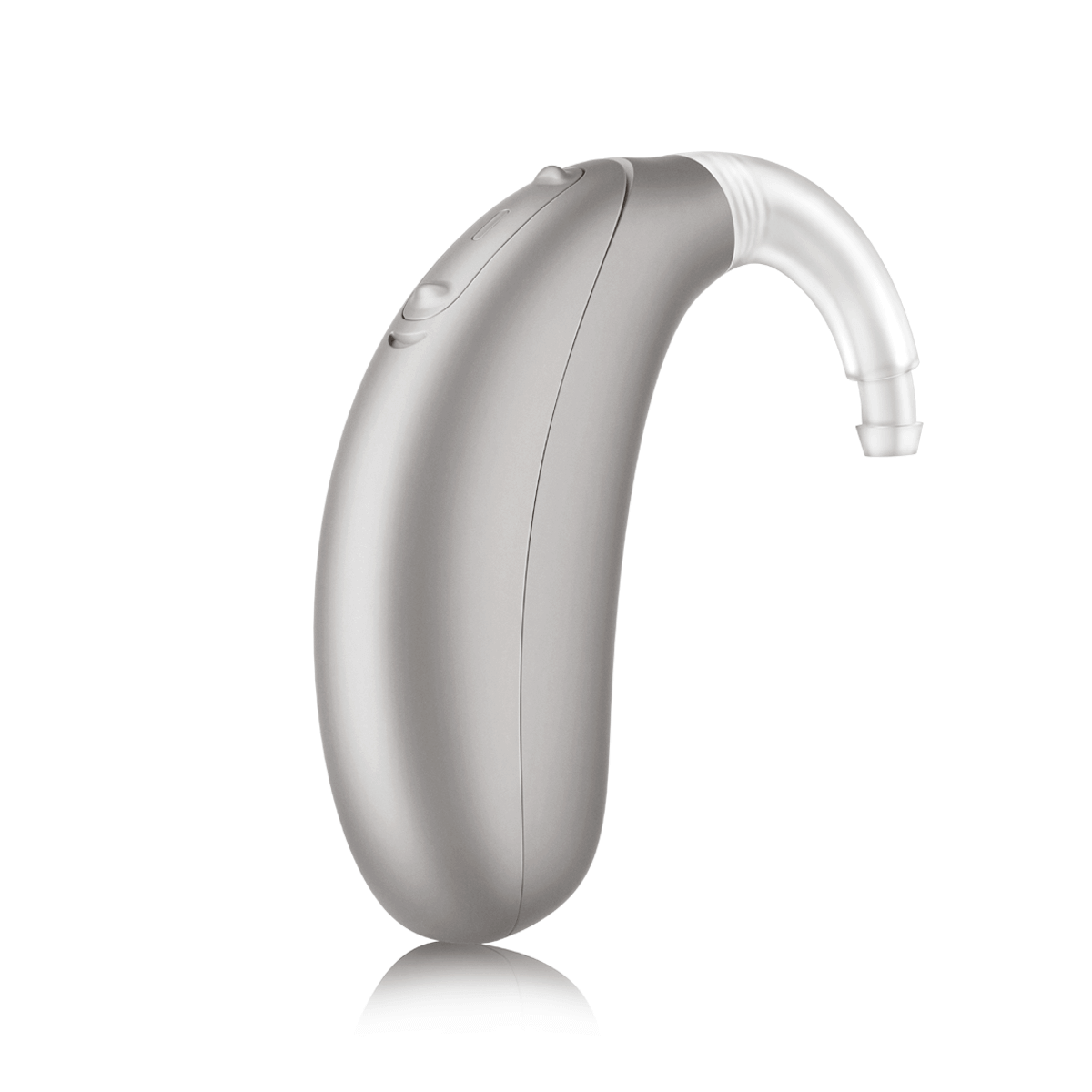 Stride P R
This behind-the-ear device is a powered by a rechargeable lithium battery. It will give you a full day's hearing and it recharges by induction in a portable power pack.